Designer in Residence
If you really want to make a house a home,
you've first got to get to know your clients.
Sam Sacks explains.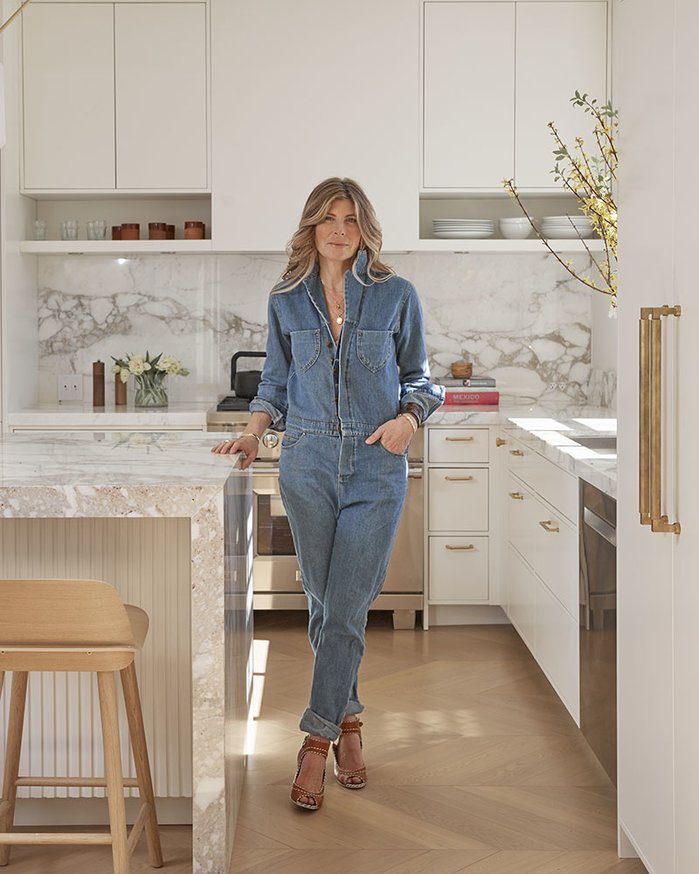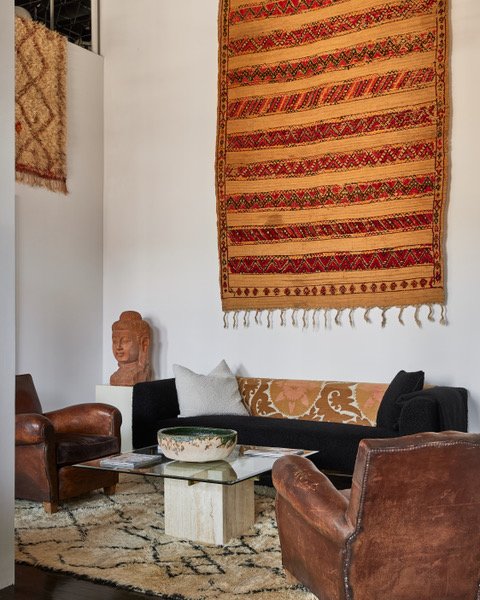 Sam Sacks designs the kind of homes you want to live in–and never leave. They're stylish but comfortable, thought-out but never fussy. They're that marriage of form and function that feels approachable instead of esoteric. Here, the Toronto-based interior designer discusses her unlikely career path, that dance she does with clients, and the need for sustainably-made products in a modern home.
Photographs by Lauren Miller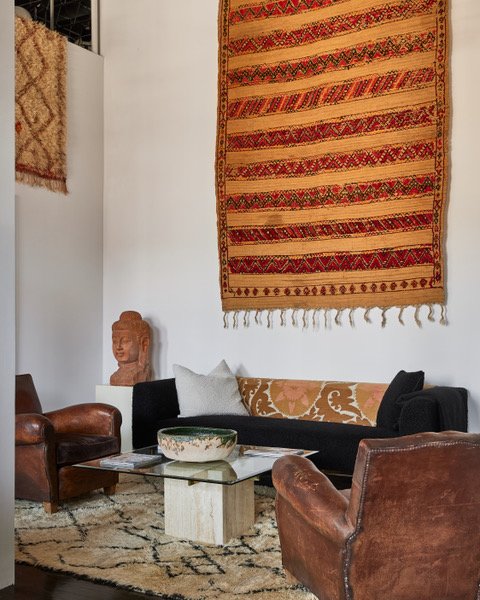 How'd you get your start in design?

I was an editor at a major Canadian interiors magazine, but also an artist, struggling with the 9-to-5 of a desk job. After a decade interviewing all of my design heroes, learning their processes, what worked and what they wished they'd done differently, I decided it was my turn.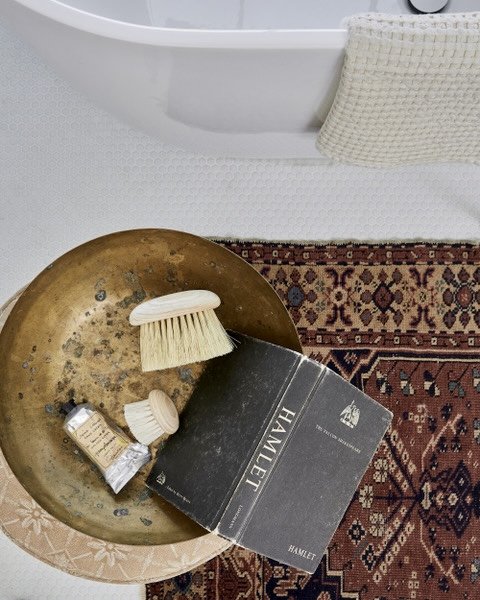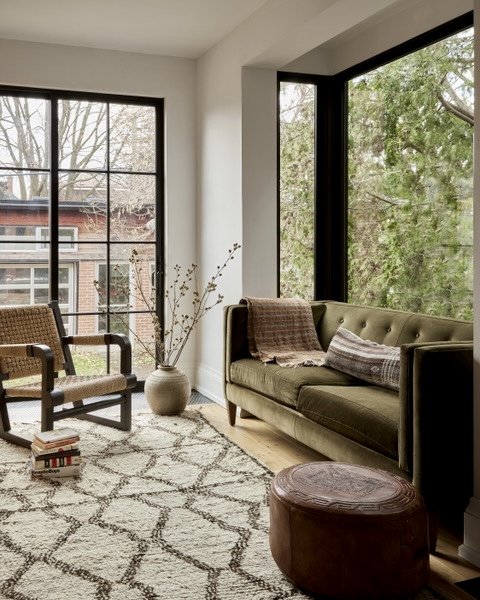 How does being an editor and a designer intersect?

With both, you're telling a story. That's the big thing. The other day, I was talking to this huge designer, who does houses for people in Hollywood, and his clients will call him and say, "I just can't believe my house, I can't believe I get to wake up here every day. You made this for me." And that's why I love residential—the people who live there, you get to know them, you build this story around them. It's massive what you're creating—a brick- and-mortar story of their life.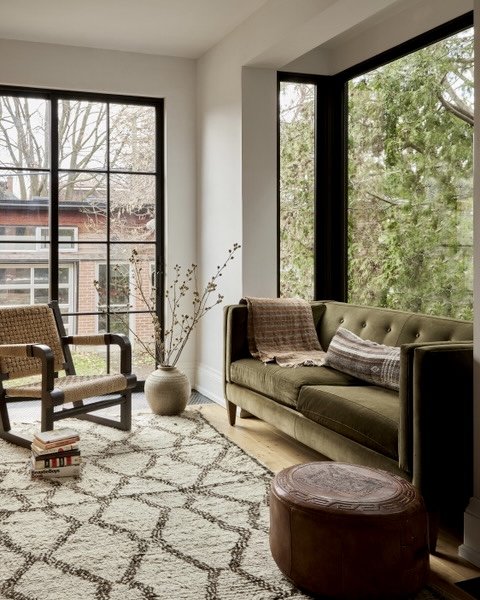 If you had to describe your style in one sentence…

Loose, comfortable, cool. I'm chasing the "I woke up like this" of design.
Name a building, home or hotel (that's not yours) that totally inspires you.

Every Riad in Morocco, every house by Bobby McAlpine.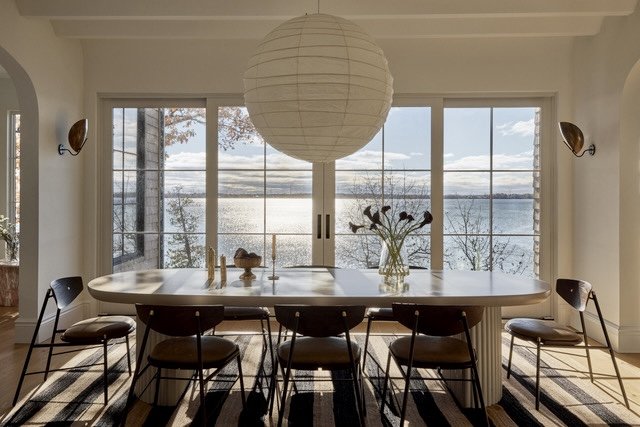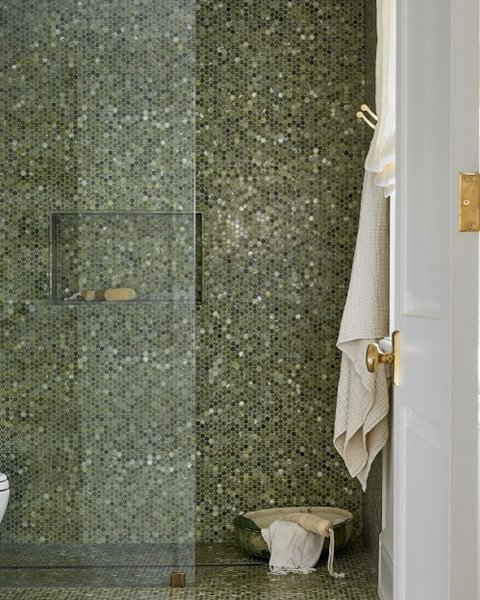 How do you give a client what they want, while still imparting your POV?

My goal is always to get to know my clients—who they are, who their children are, how they live, where their passions lie. And then to reflect back to them the coolest versions of themselves as seen through my lens.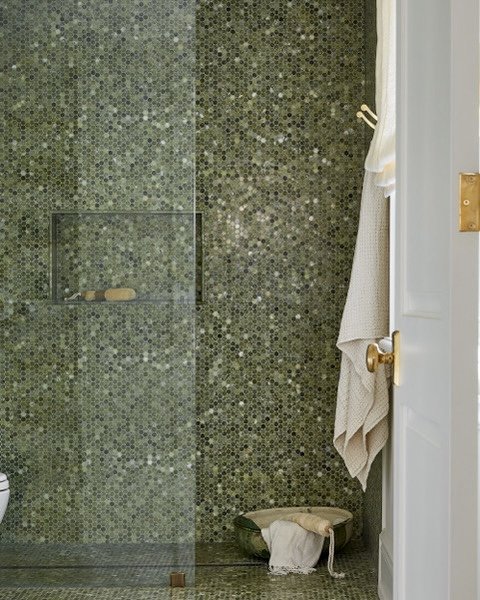 How do you introduce heritage-craft products into a modern space?

Handmade pieces with tactile interest are essential in bringing life to minimalism. It's the unevenness of the organic, the unpredictability of nature that connects us to our humanity.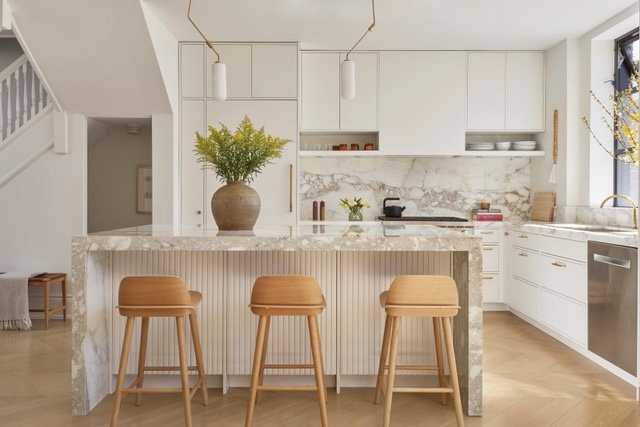 How do you make sure you don't overdo it?

​​I think it's instinct and guts—finding that one thing that makes your stomach flip. There's this light fixture basket on your site. And it's amazing. I've had my eye on it. But if you stack too many things around it, it would take away from it.
What are some challenges of sourcing sustainably-made goods?

Without visiting the artisans themselves, it's so challenging to vet suppliers.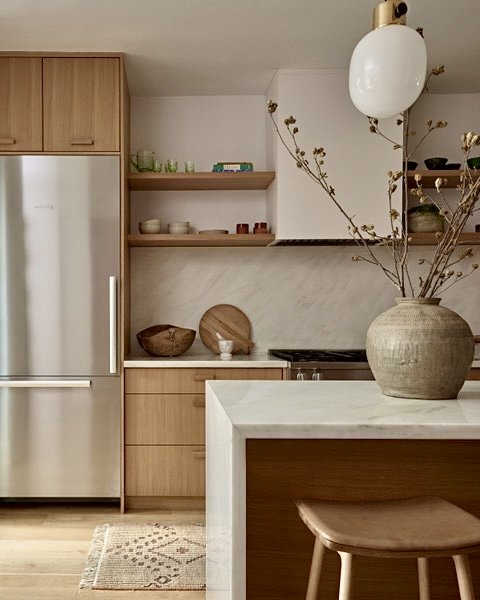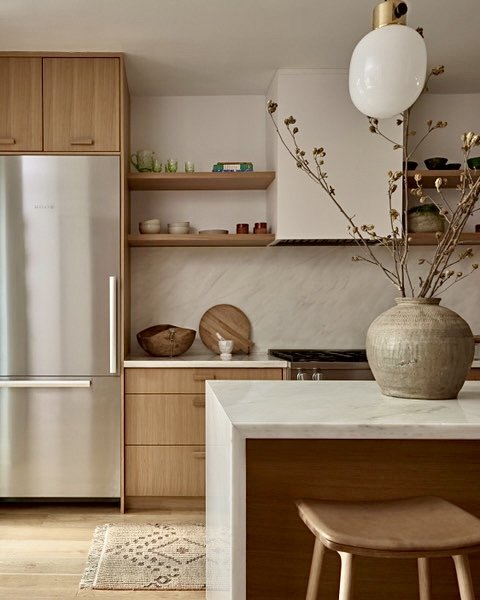 What are some successes?

I have a great rug supplier in Marrakech—she's a Moroccan-Canadian, and she knows what I'm looking for and is able to WhatsApp me almost instantly with options.
If I weren't a designer, I'd be…

A writer.
Or a painter.
Or a photographer.
Sam's Picks
Sourcing her favorite products from PBP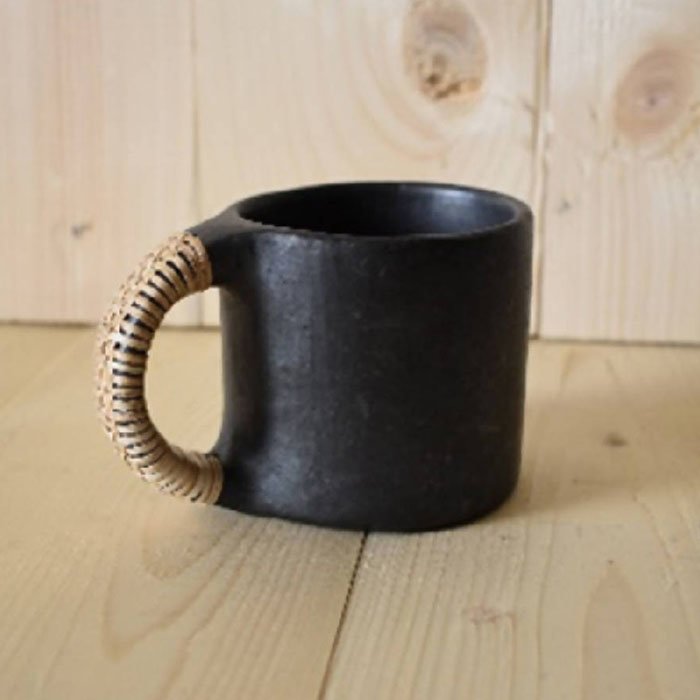 "There's so much drama in the coarseness of this squat, deeply pigmented mug paired with the delicacy of a hand wrapped cane handle. It's just begging for coffee, a newspaper and a moody Sunday morning."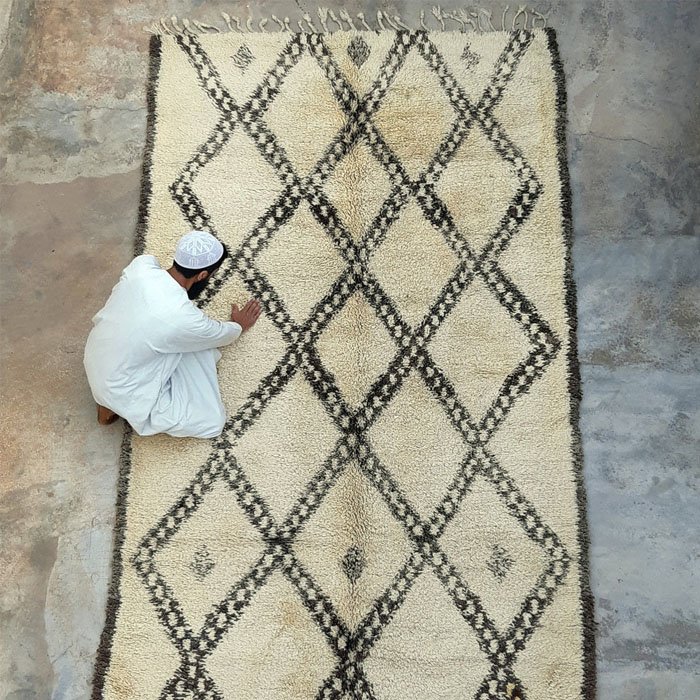 "I have been incorporating Beni Ouaraine rugs into my designs for over a decade now. They're versatile, deceptively hard wearing, and while the new rugs are fabulous, the vintage finds have so much soul."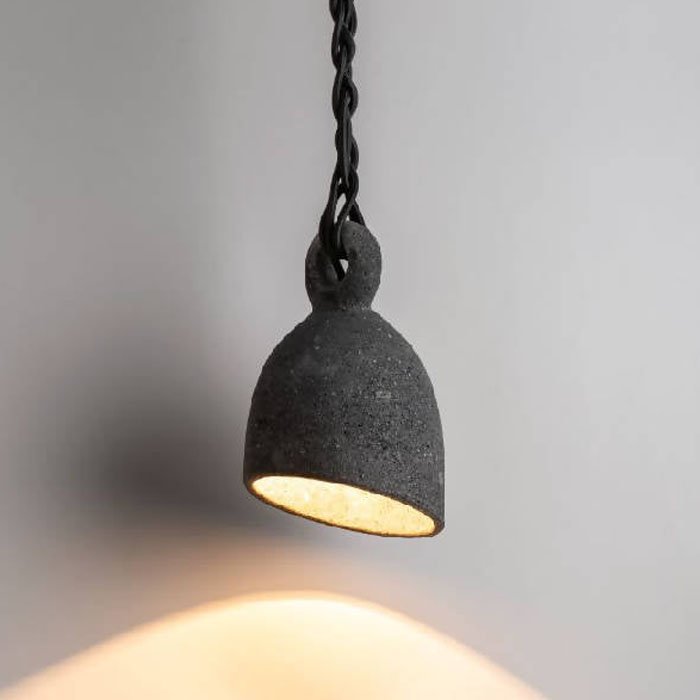 "It's all about the rough, dark and moody volcanic finish setting off the golden light inside. I'd hang this over a side table for atmosphere."
"This lamp appears as if it's off to go dancing in its party dress. It's wonderfully anthropomorphic and full of joy."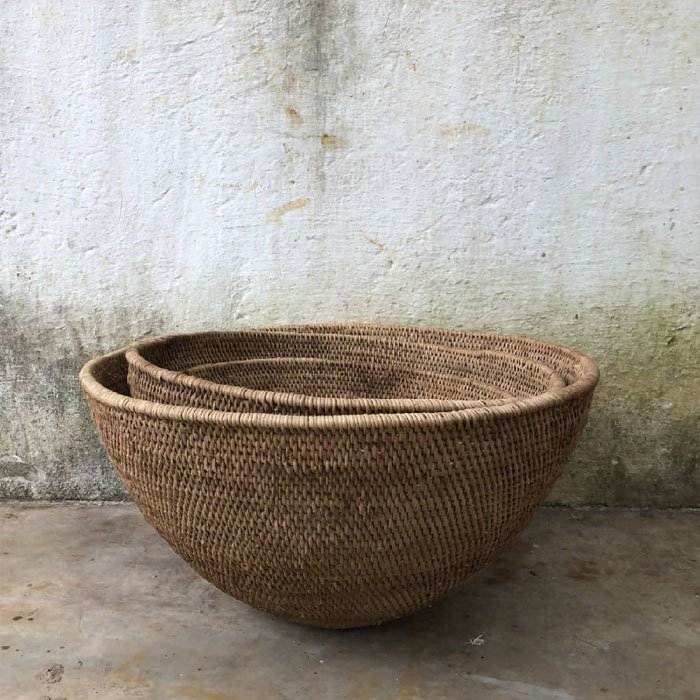 "My clients always ask what I think they should do with baskets and my question back to them is 'what can't you do with a basket?' Kids' toys, magazines, put it on your kitchen counter for bread and baked goods or toss a throw in it for when you're ready to snuggle on the sofa."
"These hand-thrown pots look like they were taken off the wheel and then kiln dried just as they were about to collapse. They speak to a moment in time and would be perfect for holding dried flowers."
If I weren't a designer, I'd be…

A writer.
Or a painter.
Or a photographer.