Workshop to Your Shop
How Gushka's hand-woven blankets make their way from war-torn Ukraine to the shelves of Banana Republic Home.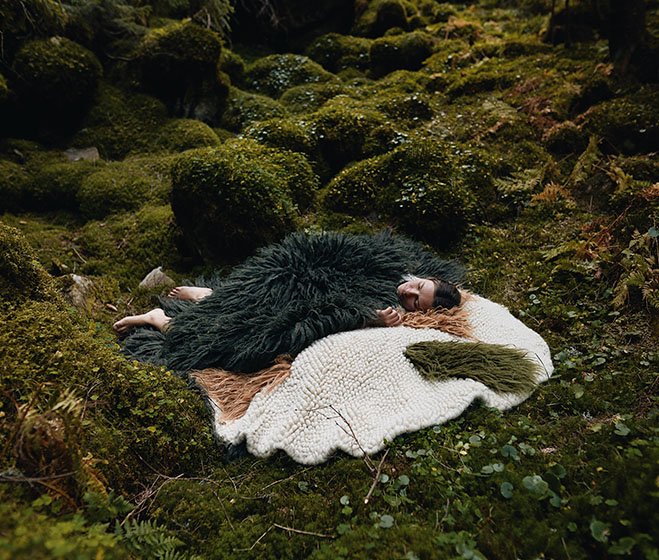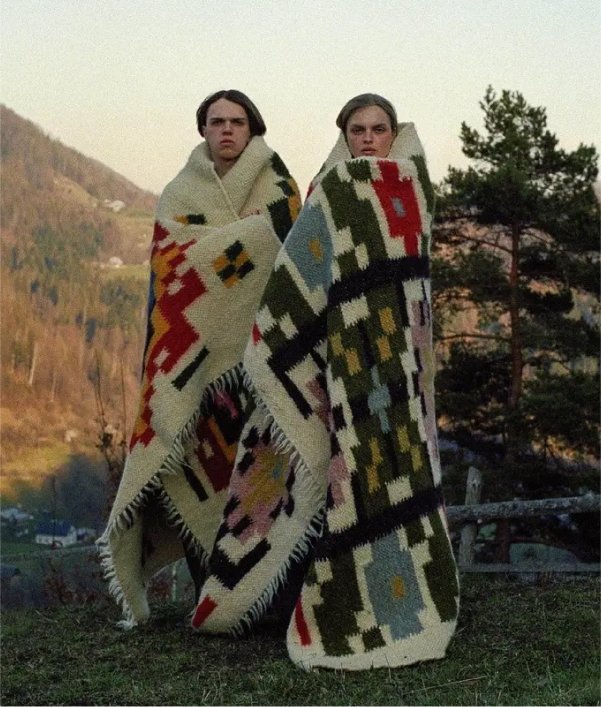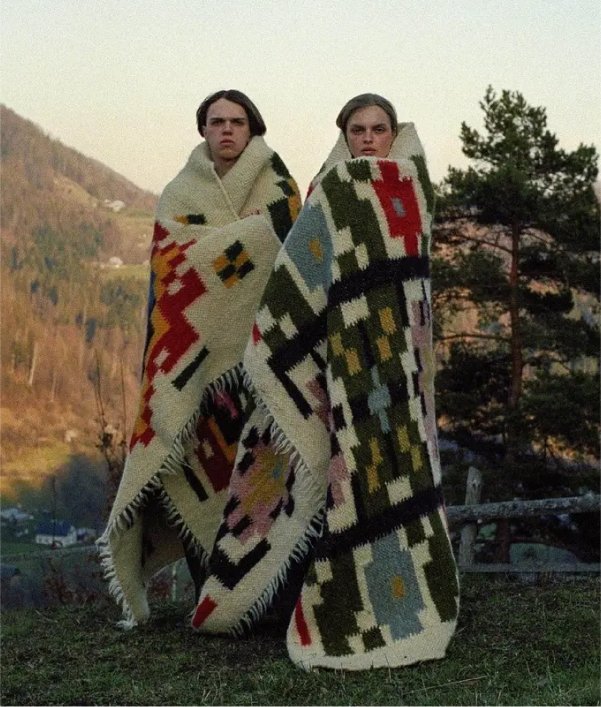 "The goal of Gushka is not only to provide local artisans with jobs and fair wages, but for them to say proudly 'I am a weaver.'" - Daryna and Oleh Furmaniuk, Gushka Founders
Pretty much any product we can imagine is always a click away. But it's never quite that simple. Consider the handmade lizhnyk blankets by the Ukranian maker Gushka.
When Daryna and Oleh Furmaniuk launched the brand in 2018, it wasn't to support themselves -- it was to support their other business. Which was more of, how should we say, a commune or, perhaps, a retreat. The couple, who met in the Ukranian city of Lviv, moved to Oleh's village of Kosiv in 2015 and set out to turn his grandfather's mountainside "hut" into a destination for artists and creatives -- come help out and check out. They dubbed it Didova Khatchyna (or, Grandpa's Hut), and the concept prospered and evolved into a full-fledged business.
Which is where the couple's 200 sheep come into play. They decided to use the annual harvest of wool from their herd to supplement the growth of Grandpa's Hut. Daryna tapped into her design and marketing background to conceive the products. Oleh hired women artisans from his region to re-embrace their heritage craft of hand-weaving, a technique that was suppressed during Soviet rule.
Beautifully conceived photo shoots, a shrewd Instagram strategy and an unyielding drive to connect with key players in the maker sector, and Gushka took off. The war has impeded their efforts (Oleh is now serving in the military), but it has not slowed their drive. Their lizhnyks (and other woolen goods) are still being made by hand on a mountainside in Ukraine. And they're still just a click away — now exclusively at Banana Republic Home, thanks to an exclusive partnership with Powered by People.
1
It all starts with the sheep. Gushka herds about 200 sheep that it shears each spring for wool. But the business has grown so much, it now sources most of its wool from neighboring regions, about 8 to 10 tons a year.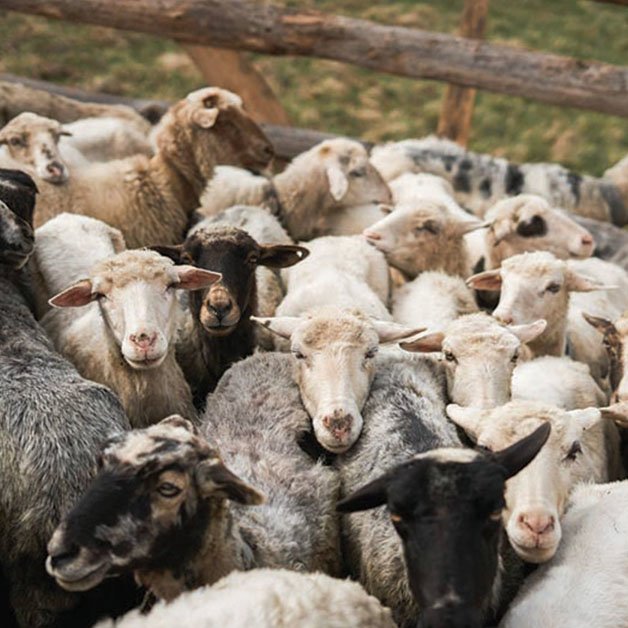 Ginger and marigold jellies in a serving vessel by Fefo Studio.
2
The wool is washed in the river by a local craftswoman, it is hung to dry on fences, then spun into cloud-like bundles, and eventually refined into balls of yarn known as gushka.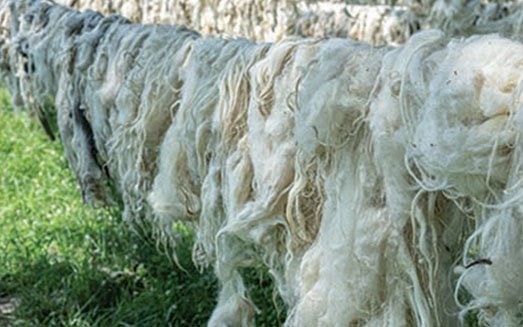 3
About 35 local weavers, all women, use pedal looms to create the blankets and Gushka's other products, from pillows to poufs. The weavers are from the village of Yavoriv, known as the weaving capital of Ukraine. Their craft dates back generations.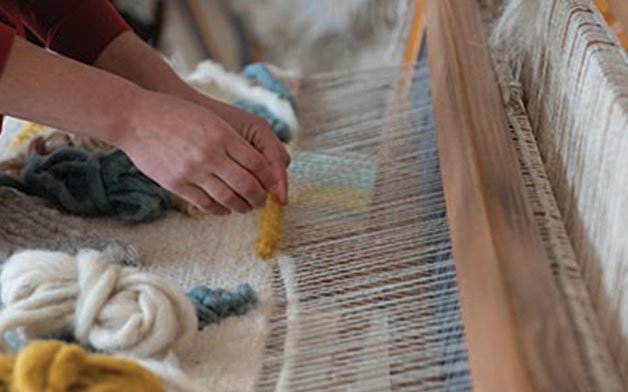 4
The finished blankets are washed in a wooden mill-like structure (called a valyo) that sources river water to clean the rugs, which tighten and shrink about 20 percent during the process. Each rug takes a weaver two to three days to make, start to finish.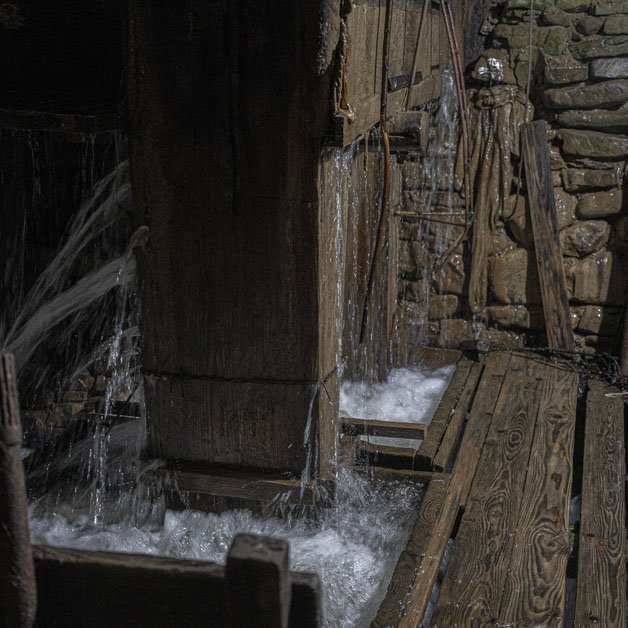 5
Because of the war, Gushka is unable to ship by air from Ukraine. So all of the lizhnyks make their way by truck to Poland, where they hop a jet to North America and throughout the world.
Visit Gushka